Monday, March 28, 2011, 6:00pm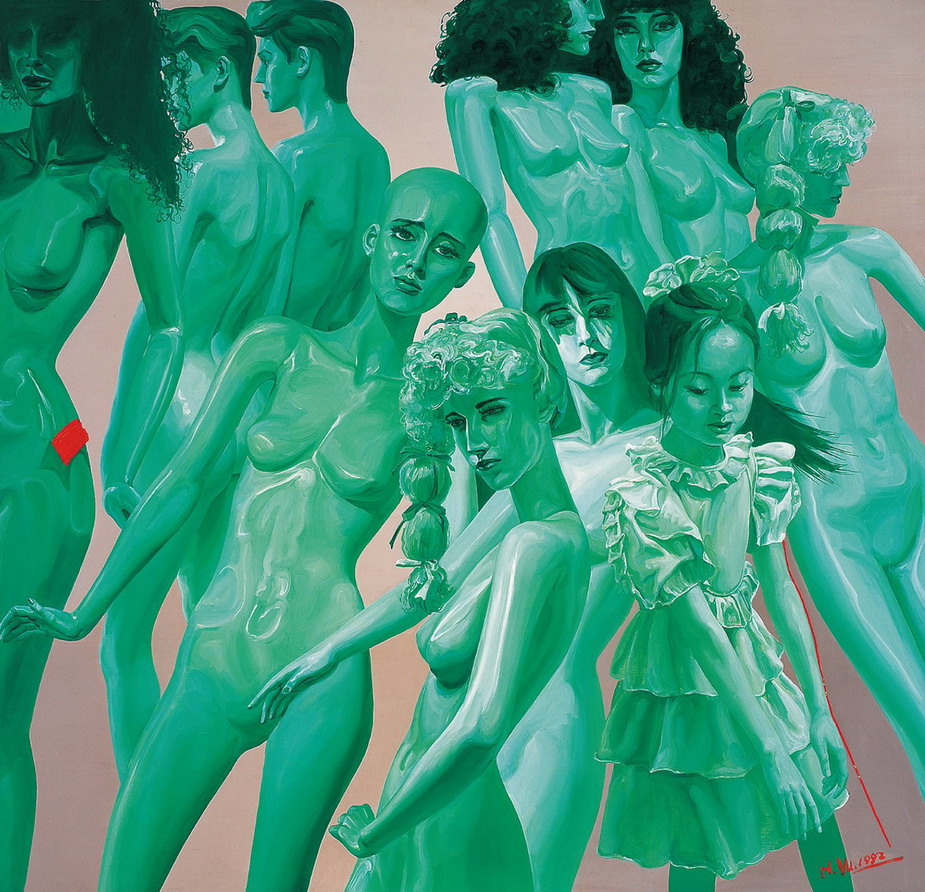 Yu Hong, Colorful World, 1992, 70x71 in., oil on canvas
Join us for a very special visit from preeminent Chinese artists Yu Hong and Liu Xiaodong. They will present a lecture on their work with curator and translator Michelle Loh.
The husband and wife pair both teach at the Central Academy in Beijing and have shown their individual artworks across the globe, with a recent solo exhibitions at Mary Boone Gallery in New York (Liu Xiaodong) and Guangdong Museum of Art (Yu Hong). Liu Xiaodong's work is in public collections including the Museum of Fine Arts, Boston; Shanghai Art Museum, China and SF MoMA. Yu Hong's work is in public collections including the Ludwig Gallery, Germany; the Dong Yu Art Museum, China and the Singapore Art Museum, Singapore.


Liu Xiaodong, Hot Bed No. 1 (+4 others; set of 5), 102x393 in., oil on canvas

Michelle Loh is a New York-based art consultant who specializes in organizing art fairs and group exhibitions. Michelle advises individual and institutional collectors about contemporary Asian art. Her most recent projects include
FOCUS SHANGHAI
: Two Contemporary Chinese video Artists at Thomas Erben Gallery, and Trans-Realism: Contemporary Art from China at Christie's. She was part of the founding team of the Asian Contemporary Art Fair, New York, 2007 and 2008, and the co-publisher of Art Asia Pacific from 2003 to 2005.
All lectures are free and open to the public - we'd love to see you there!
Click here for a complete schedule of recent Lectures